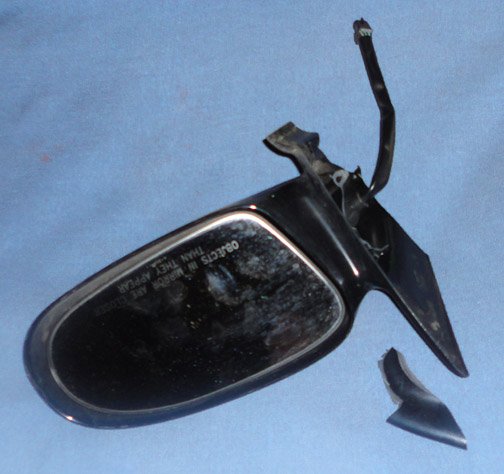 This morning my husband didn't look as he pulled out of the drive way and the side of the garage took off the mirror.
He tried to blame me and said that I parked the car funny, but I parked the car in the same place I always park the car and he was just not paying attention.
He says we won't be able to fix it for a few weeks… well, sorry sweetie. That is my name on the insurance for the car, and on the car, not your name. So, if it won't be fixed and safe to drive, then it won't be driven until it is going to the shop to be fixed!
Have fun on the Bus!
Submitted by: Jessie Hegwood